Starting your website or blog shouldn't be hard. That's why we set up EVERYTHING and teach you the rest.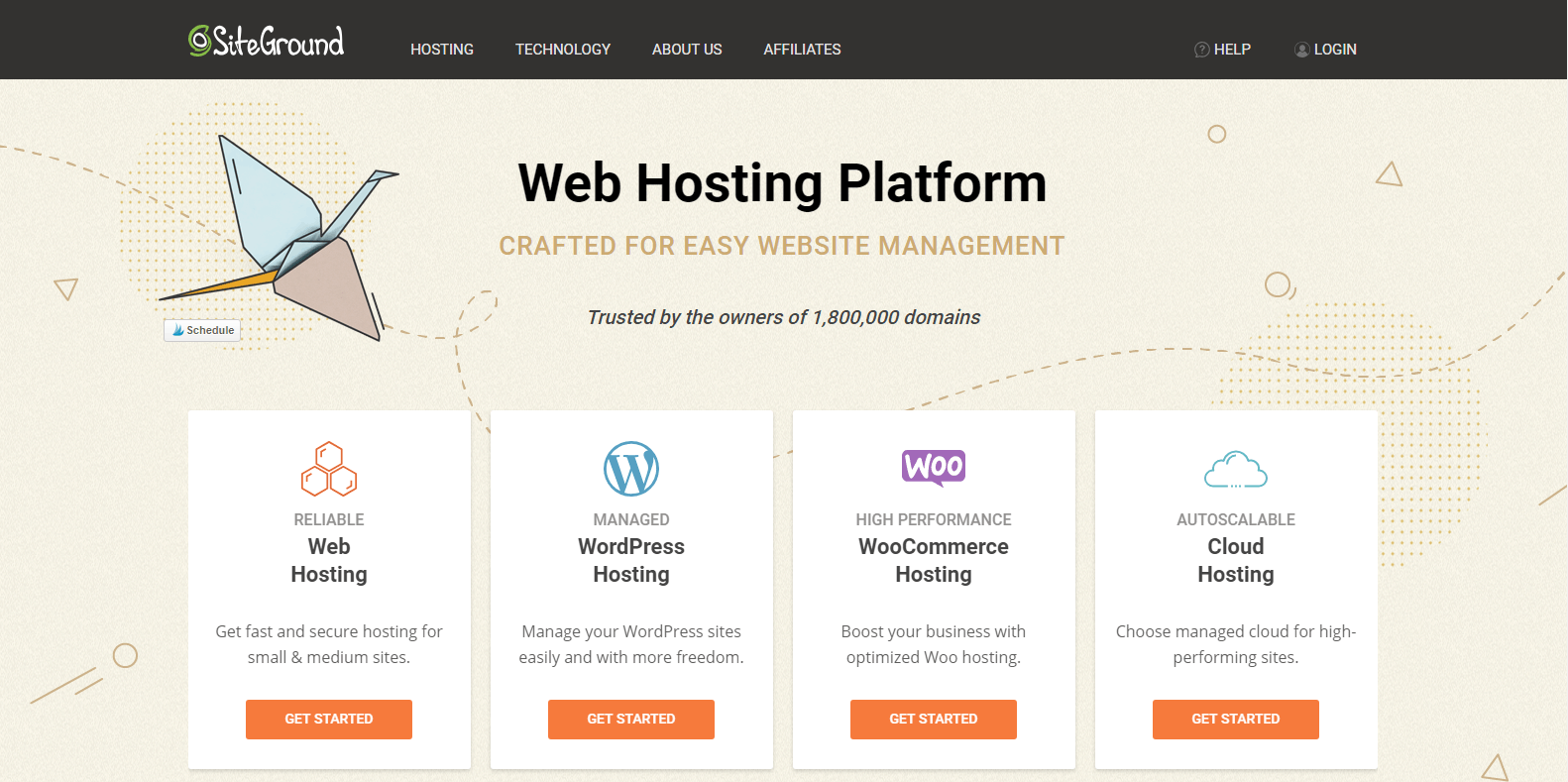 Step Two
Submit your login credentials using the secure link we provide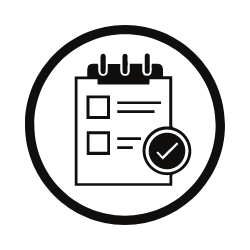 Step Three
RELAX while we work our magic to develop your website and handle all the tech! This typically can happen in 2~5 business days depending on our current demand.

Step Four
Customize your site and make it your own!  Add your logo and brand colors.  Copy and paste your text and images.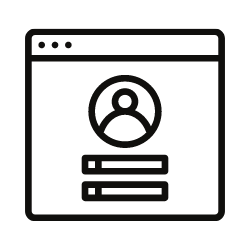 Step Five
Share your site with the world and marvel at how easy it was to build a beautiful site.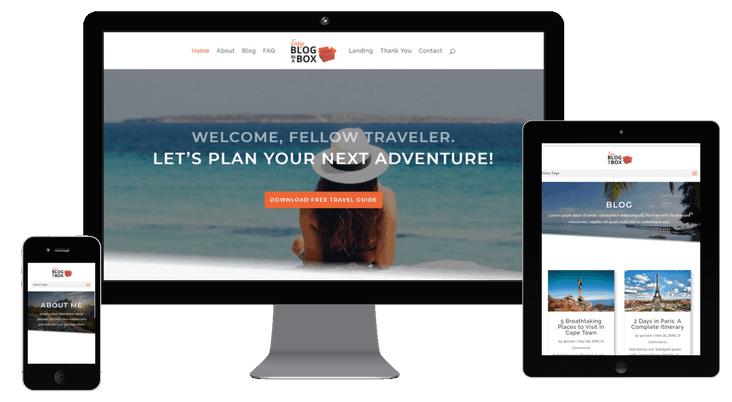 My website was built within 24 hours of my request, talk about quick turnaround. This surely put a smile on my face. I have built a website before and I know how difficult it was for me as a first timer and not tech person. I truly appreciate having everything done for me. Making it 100% hassle free and with such a quick turnaround. All I had to do was customize the text and images and I was done . Exceptional value for the amount I invested for sure!
I purchased Trevor Gensler's pre-built website because my sister needed a quick website set up. The process was so seamless that I had her website up in a couple of days and she loved it! I had a couple of questions for Trevor while I was setting it up and he always provided a quick, detailed response so that I didn't get stuck and could move forward with designing.
Thank you, Trevor!
Installation of WordPress & Site Configuration
We'll install WordPress on your hosting provider. Plus, we'll modify your WordPress technical settings to ensure your website is properly optimized.
Literally, it's a plug and play website.
Responsive Web Design
Google and other search engines have announced they are moving to a more mobile-friendly search ranking which means a mobile responsive website is essential to the success of your blog or online business.  We've customized our pre-built websites to look great on all devices.  
Premium Divi Theme by Elegant Themes
Divi is our favorite WordPress theme and perfect for beginners. It's mobile friendly, super easy to use, and it has outstanding technical support.
Your one-time purchase of a Pre-Built Website includes lifetime access and updates to the Divi theme as well as the 3 premium plugins listed below – Divi Builder, Monarch, and Bloom.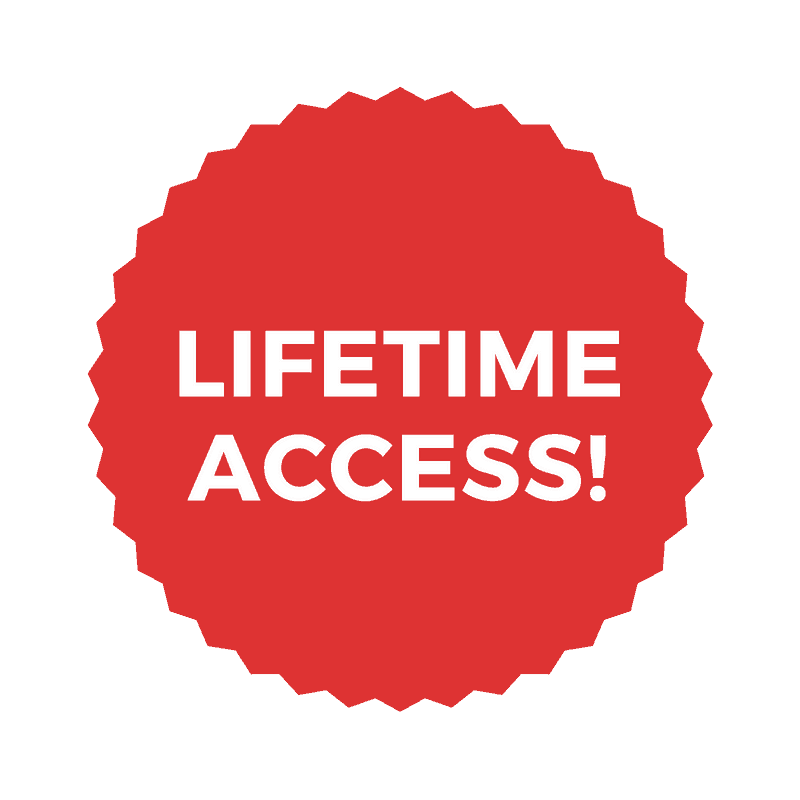 Divi Builder Plugin
The Divi Builder is a drag-and-drop page builder plugin that makes it super simple to design your website pages.
It cuts our design time in half, saving hours on each project we create.
Bloom Email Opt-In Plugin
With Bloom, you can build gorgeous opt-in forms and build your email list.
A healthy email list is essential for a profitable blog and Bloom makes it easy!
Monarch Social Media Sharing Plugin
Monarch allows you to Install beautiful social sharing buttons on your website, encouraging readers to share your blog posts and help spread the word on social media.
Pre-Designed Pages
We'll install 10 pre-designed pages on your blog, saving you hours of time and hassle from building your pages from scratch.
You simply customize the pages with your logo and brand colors and copy and paste your text and images to make them uniquely you.
The pages are fully customizable and will work for ANY type of blogging niche or business!
Wordpress Security
If you signed up for hosting with our SiteGround affiliate link, we'll install your SSL certificate. An SSL certificate tells Google and your visitors that your website is a safe place to hang out. It's also essential in order to comply with new internet privacy laws.
We'll also add our recommended security plugin.
Pre-Formatted Blog Posts
Publishing a good blog post involves much more than writing words on a page. In addition to being well-written, you need to make sure each blog post is formatted for a great user experience.
Your website will come loaded with 3 pre-formatted blog posts. These blog posts will give you a visual example of how to properly format your blog posts.
Conversion-Optimized Landing Pages
You obviously have something to share with the world and you need to make sure you're using landing pages that convert.
If you're selling a product, hosting a webinar, or providing a lead magnet, a bad landing page could sabotage your results.
Plus, we're always trying new styles and designs and we'll add the best performing landing pages to the library for you to use.  
Installation of Plugins
Did you know there are over 40,000 plugin options for WordPress? Some of those plugins are amazing and some downright suck! Save yourself the time and hassle and let us install the exact plugins you need.
We'll install and optimize our top recommended plugins on your website to improve site speed, enhance site security, track analytics, and optimize for search.
SEO, Google Analytics, Google Search Console
If you plan to be in business or blogging for longer than 6 months then you need to learn how SEO works. It's easier than you think and we'll provide you with some video tutorials on the basics of SEO.
We'll show you how to set up your Google Analytics and Google Search Console. We'll also explain why it's important and how to interpret the data.
Support Community
Starting a blog or online business can be scary and overwhelming. This community ensures you continue to receive the support you need.
You'll receive troubleshooting support, blogging tips, networking opportunities, as well as unique and exclusive new training videos (on subjects such as branding, marketing, and Facebook Ads, etc.)
Priority Access to Technical Support
As an customer, you'll receive priority access to our technical support services.
If you're experiencing technical issues with your website that can't be resolved by a little troubleshooting in the Private Facebook Group, you can hire our technical support services and we'll bump you to the top of the list.
No waiting for days to get your issue fixed! You'll get access to a professional ASAP!
We can't even begin to describe how helpful the video tutorials are and the support you receive from the community in the private Facebook Group!  What they don't tell you is how great Trevor and Angie are at providing help! Trevor has helped us many times! As we stated above, we ARE NOT "techie" people.  I am sure Trevor has rolled his eyes at some of the questions we have asked:), but he is always there and very responsive to all questions. For example, I sent the following message to Trevor late one night – "I was working on our website and lost everything on the home page.  Is there a way to get it back? Even back to the original default would be better than what I currently have." Within a few minutes, Trevor had already replied with very simple and easy to follow instructions to get us back up and going!
In a pinch, I was referred to Angie and Trevor to help me build my website. I contacted them in my self-made scurry and not only did they deliver a simple and excellent site, but Trevor took the time to video chat with me, and teach me the site inner workings. He was timely, energetic and extremely patient and kind. I literally am so happy with you both.
What Will My Site Look Like?
Watch the video below for a tour of what your website will look like or click here for a live demo.
 IMPORTANT NOTE: Every element of your website is fully customizable – logo, colors, fonts, images, text, page structure, etc. Your website will be uniquely you and no two will look the same. 
"Trevor was great to work with! He really knows what he's doing and went above and beyond to help me get my site errors corrected. I'd highly recommend him for any blog work and coaching."
One-on-One Video Chat with Trevor
Once your website is built, you will be given access to monthly live Q&A with Trevor. He'll walk you through the inner workings of your website, ensuring you're comfortable with your brand new website.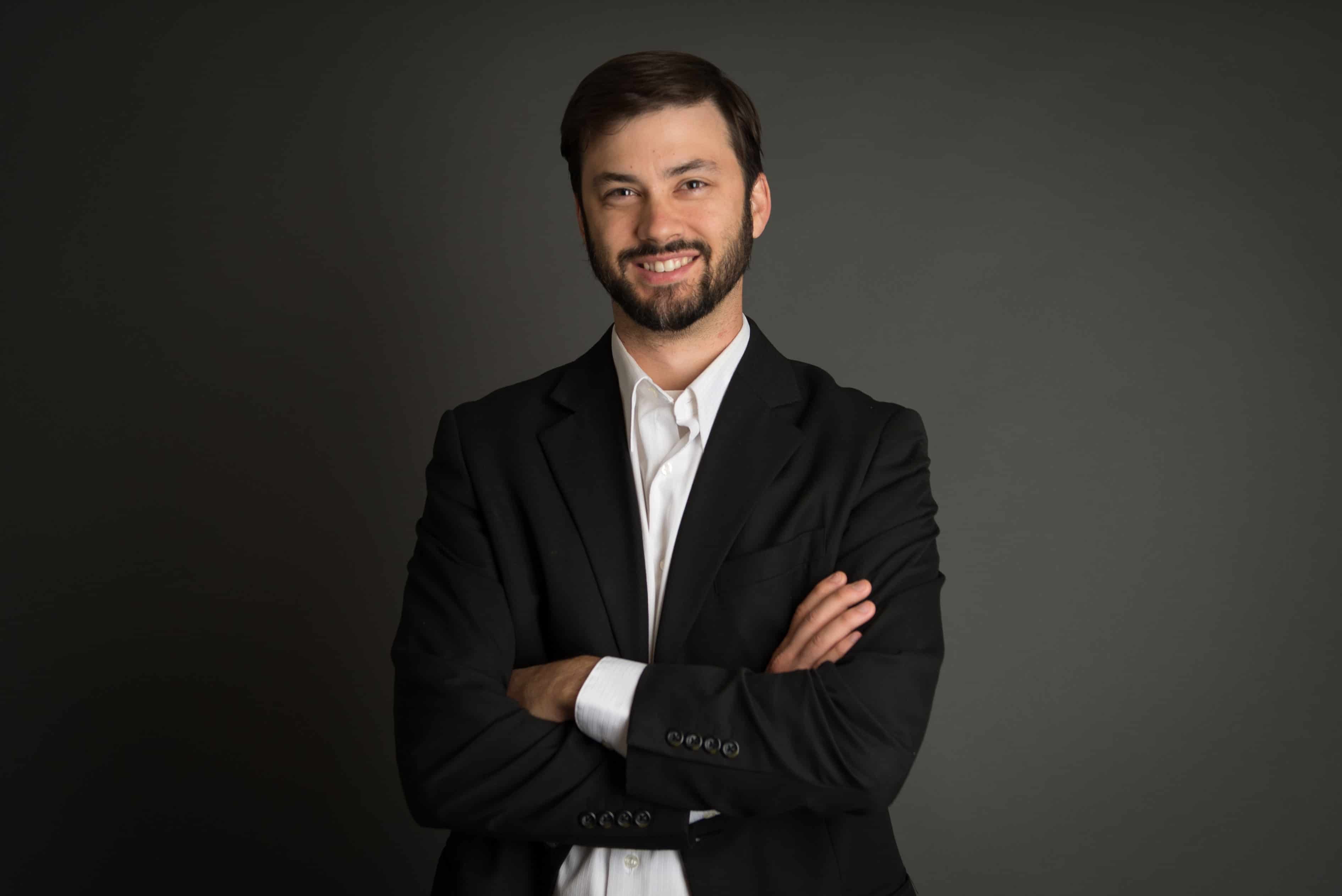 Over 85 Video Tutorials
We have a huge collection of high-quality video tutorials that cover every aspect of using WordPress. We use non-technical language and clear graphics that you will easily understand.
And the best part is we are constantly updating them with each release of WordPress and plugins.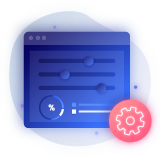 Facebook Support Community
Starting a blog can be scary and overwhelming and this community ensures you continue to receive the support you need.
You'll receive troubleshooting support, blogging tips, networking opportunities, as well as unique and exclusive new training videos (on subjects such as branding, marketing, and Facebook Ads, etc.)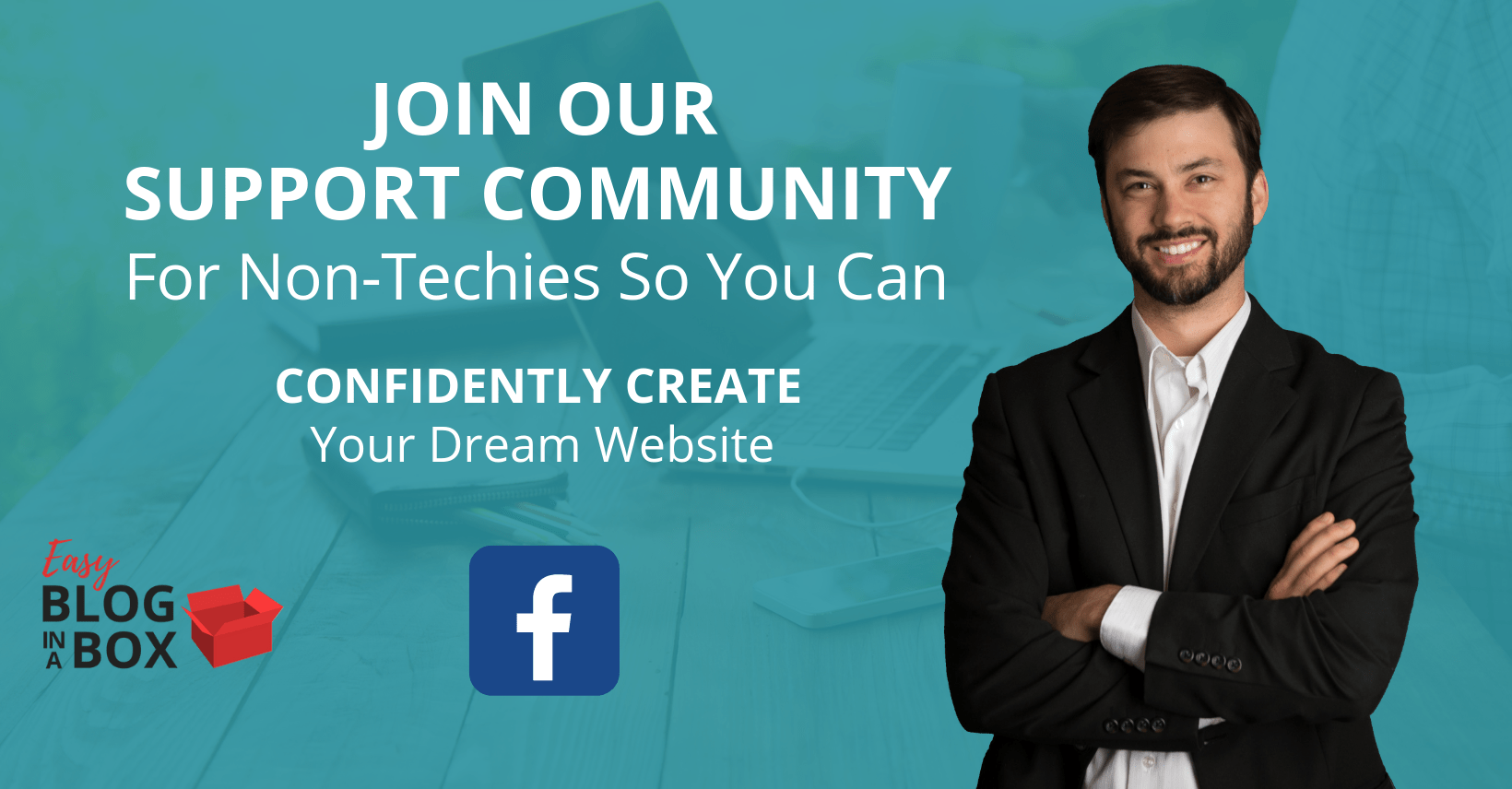 "Trevor, 
You are absolutely the MAN!!! I'm surprised it got done as quick as it did…. You don't know how much I appreciate what you are doing with my website, it's a massive help and can't wait to check it out a little later. I probably will have questions, especially after I try to install logos and content and images. The fact there may be an opportunity to have you finish the website for me is very appealing."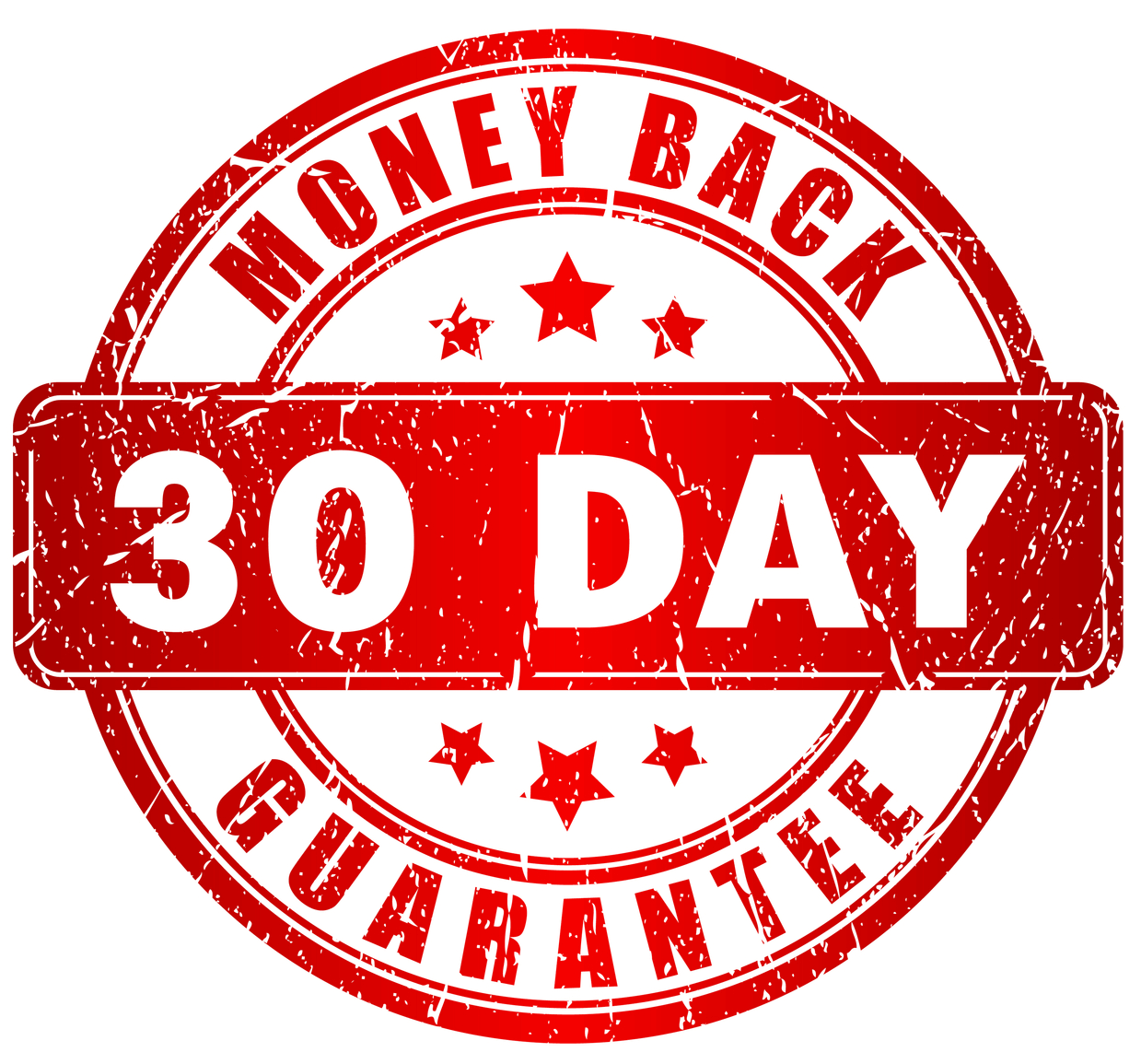 We're are small business owners just like you. We understand the risk you feel when you invest in a digital product. You work hard for your money and don't want to waste it on something that won't actually help you.
We're extremely proud of our websites and we know anyone who starts their own with it will save hours of time, stress, and headache. Plus, they'll have a gorgeous, fully optimized, professional looking website.
It takes YEARS for someone to learn how to create a website like this on their own.
That's why we're offering a 30-day money back guarantee. 
If you don't feel like you received an amazing service that saved you tons of time and provided you with a beautiful, professional website, we will refund your money within 30 days of your purchase.
The on-boarding processing was as smooth as ever – I loved the face-to-face (video) call/ tutorial, it sure was a detailed run down of all I need to know to navigate through. During the call they walked me through all aspects of my website and how to customize. It was so detailed that, even for someone with no website building experience they would be able to find their way around. Appreciated the additional links and the recording of the on-boarding call that were sent to me at the conclusion of the call. This made it so much easier when I needed to refer back on areas I could not remember. I truly appreciate it!
DO NOT DELETE HIDDEN WITH CSS
How long will it take for my blog to be set up?
Your website will be set up and ready for you to customize within 72 hours. Depending on the day of the week and time of day you make your purchase, we could have it ready in less than 24 hours!
What other expenses should I expect to start my blog?
You will need to pay for hosting and your domain name. If you use our preferred and recommended host,
SiteGround
, you can expect to pay approximately $4 per month for hosting. Your domain name will cost between $10 – 20 depending on the name you choose.
You will also need an email service provider in order to collect email addresses from your site visitors. We recommend MailerLite because your account is completely free until you hit 1,000 subscribers! Who doesn't love free?
Those are the essential additional expenses you'll need to pay to start your blog.
Depending on your current level of knowledge and experience with WordPress and web design, you may also want premium support from Elegant Themes, the creators of the Divi theme, which is the theme we use for Easy Blog in a Box. This will cost you $89 per year or $249 for lifetime access, but remember, this is optional.
For additional resources and recommendations for free or affordable tools to start and grow your blog, click here.
Is this only for travel blogs?
I've never created a website! Can I really do this?
Expect a slight learning curve, but YES, you can absolutely do this. We'll provide you with a Quick-Start Guide with links to YouTube tutorials showing you how to update your logo, colors, fonts, link your social media accounts, and more. The Quick-Start Guide will cover the basics. To go beyond the basics, you'll have access to our Private Facebook Community and we'll connect with other WordPress and Divi resources and tutorials.
If you still need more help, you'll also have priority access to technical support and web design services. We've had customers with extremely tight deadlines so they opted to pay us to customize their website. Had they hired a developer to build their entire site from scratch, it would have cost them thousands. With Easy Blog in a Box (plus a few hours of our web design services to customize their website) it only cost them hundreds to create their professional website. In fact, it was about 10% the cost of what they would have paid a traditional website developer!
I need HELP!!!!
Naturally, you may need help along the way.  We all do.  But there are a few different ways we can help you depending on your needs.
1. Our private Facebook Group is a community dedicated to helping each other out with designing Divi websites.
2. If you need additional support Trevor is available for an hourly rate. 
3. We can direct you to the proper developer channels depending on what kind of troubles you are having.  (I know quite a bit but I don't know everything.)
Remember, we're all in this together and it takes a village to build a beautiful website.