WordPress Maintenance
Peace of mind that your website is fast, secure, and running smoothly.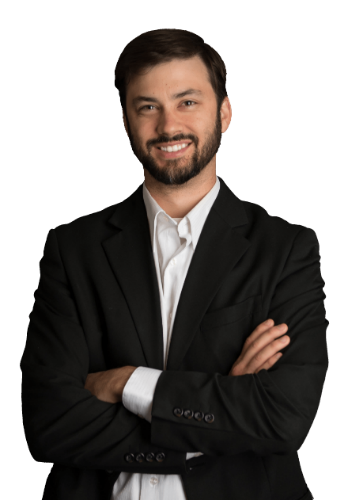 WordPress Security
We take the guesswork out of WordPress security.  We want to give you peace of mind that we will secure and protect your WordPress website.
WordPress Updates
We take care of the #1 reason most websites are compromised.  We make sure to keep your WordPress theme and plugins up-to-date.
WordPress Backups
We have your back when it comes to WordPress backups.  We make sure to get DAILY backups on our servers and in the cloud. 2x the protection.
WordPress 24/7 Monitoring
With technology, bad things happen all the time.  This is why we have our robots tell us within minutes if your website ever goes offline.
WordPress Optimization
We want to make sure your WordPress website is fast as greased lightning.  We always are looking to improve your website speed.
WordPress Support
Let's be honest, sometimes you just need someone to hold your hand and let you know it will be ok. We have you covered!
WordPress Maintenance
You need peace of mind that your website is always working and safe from hackers. That's where we come in! Our robots are working 24/7 and will alert us if an issue is detected with your website. Your website will be both insanely fast and secure. Plus, all plans include over $500 worth of premium plugins.
Unlimited WordPress tasks*

One business day turnaround

Up to 1 hours per business day*

WooCommerce support

Daily Website Backups

Premium Plugins  (Value $500+/yr)

Monthly Reports

Theme & Plugins Updated Weekly

24/7 Up-time Monitoring

Weekly Security Checks

Weekly Performance Checks

Bonus: Access to Over 85 Video Tutorials (Value $197)
Bonus: Facebook Support Community (Value PRICELESS)
Valued at Over $1,000
Unlimited WordPress tasks*

One business day turnaround

Up to 1 hours per business day*

WooCommerce support

Daily Website Backups

Premium Plugins  (Value $1,000+/yr)

Weekly Reports

Theme & Plugins Updated Weekly

24/7 Up-time Monitoring

Weekly Security Checks

Weekly Speed Optimization

Bonus: Access to Over 85 Video Tutorials (Value $197)
Bonus: Facebook Support Community (Value PRICELESS)
Valued at Over $1,500 + Unlimited Edits
*Submit unlimited tasks 24/7, tasks will be worked on for up to 1 hours per business day M-F.
DO NOT DELETE HIDDEN WITH CSS
What is and isn't included in your unlimited edits?
Unlimited edits do include edits to content, changing plugin settings and CSS adjustments. Things that are not included are custom development (PHP, plugins, themes, etc), updating custom code, graphic design, PSD to WordPress, creation of content or building out a new website or subdomain.
EXAMPLE 1
Included: You want us to change out the logo with one that you provide.
Not included: You want us to edit your logo image.
EXAMPLE 2
Included: You want us to add a new product to your WooCommerce store (for which you've provided all needed content).
Not included: You want us to create a custom checkout process for your WooCommerce store.
EXAMPLE 3
Included: You want us to install and set up a plugin to use its built in functionality.
Not included: You want us to create new functionality that doesn't exist in a plugin. (This would require custom development which may be available at an hourly development rate.)
EXAMPLE 4
Included: You want us to take the text that you emailed to us and use it to replace the current content on your About page.
Not included: You want us to write content for or design your About page.
Do you really offer unlimited edits?
We get a lot of questions about our unlimited edits. But it's true! Unlimited really means unlimited when it comes to the edits we provide. We don't like to nickel and dime people, so we just ask them to pay for their monthly subscription and we provide an hour of the technical support per business day. Easy.
How does onboarding work?
Once you sign up for a maintenance plan that makes the most sense for you, you'll receive a welcome email with information on your plan and details about how to securely send us your login credentials. Once you send login information for your WordPress dashboard and hosting provider, we'll have your plan fully implemented in 3~5 business days.
The speed enhancements can take up to a month since we have to optimize everything for your unique core files, theme and plugins and we want to be careful not to cause any downtime for your website. So we take our time and make sure this is done right instead of risking potentially compromising your website.
What kind of security coverage do you provide?
We partner with iThemes to bring premium WordPress security to your website! We'll implement the plugin and optimize it for your unique site to give you the best possible coverage.
We'll also implement additional security across your WordPress dashboard and server as needed. These security measures are unique for every website we work with, which means a customized solution for everybody.
Do you manage WooCommerce websites?
Of course! We provide care plans specifically for the ongoing support of any eCommerce site built on WordPress. Websites with advanced functionality like this require our Pro Plan. Sites like this take more resources for us to manage, so making sure you're on the right plan means we'll be able to dedicate what's needed to keep your website secure, fast, and running smoothly.
Can you manage multiple sites on one plan?
Our maintenance plans each cover one single site. If you have multiple sites as subdomains of a site (e.g. trevorgensler.com and another site.trevorgensler.com) they still count as separate sites. If you have 3 websites that you'd like us to manage, you'll need 3 plans, one for each site. You are more than welcome to choose different plans for each website.
Does it matter what hosting provider I'm using?
We'll work with anybody regardless of their hosting provider. We understand that different websites have different needs and that people have realistic budgets that they have to meet.
If you're looking for a no-headache hosting partner, We do recommend you take a look at our trusted WordPress hosting partners. We can't always improve website speed for our customers who need it when they're running on a very slow shared server, so in that case, we might recommend an upgrade.
What are your usual response time and resolution time?
This varies on the time of day and day of the week, but most are responded to within a couple of hours to let you know that we've received it and are getting to work. The majority of single-request tickets are solved within 24 hours. Occasionally it may take a bit longer for a long list of edits or more complex changes. 
Again, these times are for a single task, but several tasks sent at once will be broken up and handled as multiple tickets. This may increase the turnaround time.
Do you have to move my website hosting to implement a care plan?
We will keep your website with it's current hosting provider if you don't want to make the move. We do offer our hand-picked WordPress hosting partners as the perfect option if you're not happy with your current host and are looking for a hosting partner who will take the lead here. Let us know if you'd like to take advantage and move to a faster host.
Can you do a one-time edits if I'm on the Basic Plan?
If you need us to provide edits to your website, you'll need to be on our Pro Plan. We're not big fans of one-time edits since we want to work with people who understand their website is a work in progress and want a technical partner who can help them continue to move forward. Plus, when it comes to security and website speed, one-time changes are simply not effective. We want to provide ongoing support to get your WordPress site fast and secure, then keep it that way.
Why do you perform plugin and theme updates weekly, not daily?
There are a few reasons for this:
Sometimes plugin updates are released with bugs. Updating less frequently allows the plugin developer to get rid of these bugs before we add them to your WordPress site.
Batching more updates together means an easier manual review. That, in turn, means a lower probability that something bad will happen or break your website.
We'll be doing all these updates on the weekend when most websites receive less traffic. That means a safer environment and minimal issues for your visitors.
We always make an exception for more major plugin updates, such as WooCommerce. When major updates come out for this, we'll make the updates far more slowly to ensure that your website remains running smoothly without any hiccups.
What premium plugins do you offer for free with your maintenance plans?
Total Value $1,500+ per year
The on-boarding processing was as smooth as ever – I loved the face-to-face (video) call/ tutorial, it sure was a detailed run-down of all I need to know to navigate through.  Appreciated the additional links and the recording of the on-boarding call that were sent to me at the conclusion of the call. This made it so much easier when I needed to refer back to areas I could not remember. I truly appreciate it!
Trevor was great to work with! He really knows what he's doing and went above and beyond to help me get my site errors corrected. I'd highly recommend him for any blog work and coaching.
We can't even begin to describe how helpful the video tutorials are and the support you receive from the community in the private Facebook Group!  What they don't tell you is how great Trevor and Angie are at providing help! Trevor has helped us many times! As we stated above, we ARE NOT "techie" people.  I am sure Trevor has rolled his eyes at some of the questions we have asked:), but he is always there and very responsive to all questions. For example, I sent the following message to Trevor late one night – "I was working on our website and lost everything on the home page.  Is there a way to get it back? Even back to the original default would be better than what I currently have." Within a few minutes, Trevor had already replied with very simple and easy to follow instructions to get us back up and going!