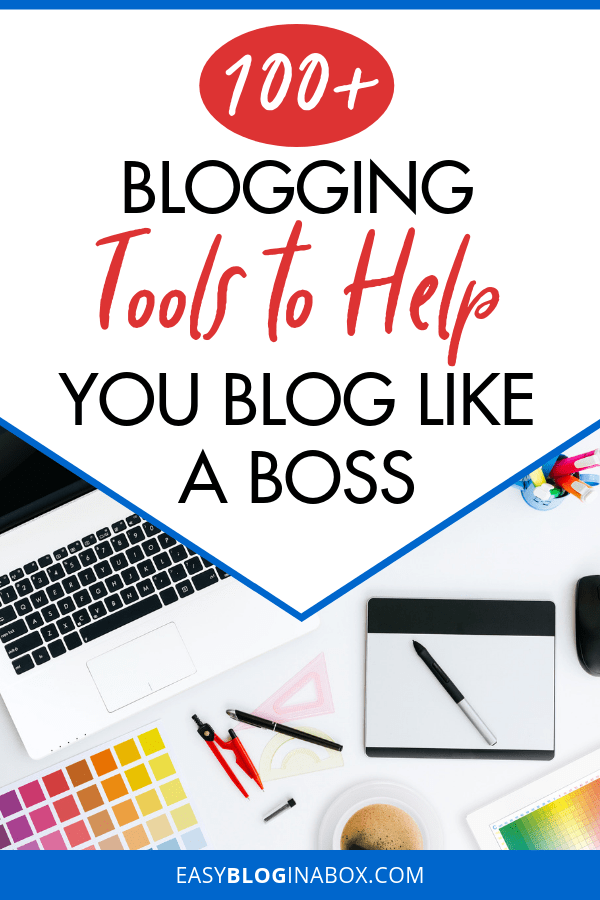 If you're just beginning a blog or looking to scale your current one, blogging tools are essential to your productivity. Fortunately, we've compiled the ultimate list of blogging tools and websites for successful blogging.
This list covers resources for all levels of blogging experience and type. It's meant to show you some great tools and resources to start your blog, build your following, promote your blog, and measure your success.
Naturally, it's not realistic to use all 100+ tools in this list. In categories with a long list of tools, we've included a "need help deciding?" section where we provide our top recommendation based on our years of experience. This is particularly helpful if you're a new blogger and all these tools feel a bit overwhelming.
Please note this post may contain affiliate links and I may earn a commission if you click them and make a purchase. This is, of course, at no cost to you. Please read my disclaimer for more information.
Website Essentials
Hosting
There are several popular hosting companies for bloggers, but Siteground is one of the better offerings. They have 24/7 customer service via phone, chat, or ticketing, high uptime, and an array of plans to suit your blogging needs. For more information on hosting with Siteground, click here.
There are too many hosting companies to suggest down here so I have compiled a list of our top hosting recommendations.
WordPress Themes
We currently use Divi by Elegant Themes. But if you remember our old look and liked that it was the Avada theme from ThemeForest.
For mobile-friendly WordPress websites, ThemeForest or StudioPress are another way to go. Not only are they easy to use, but they will ensure that your site looks great on any device.
Need help deciding?
If you want to avoid hours of digging through themes to find the perfect one, we recommend you go with Divi. Divi is an excellent theme that's mobile-friendly, highly customizable and you can find a ton of free support and training resources.
Domain Names
Analytics Tools

It's difficult to know what's working if you don't have a reliable way to measure it. Analytics tools track, measure, and analyze blog data and are crucial to inform your decisions.
For professional bloggers, this information is critical to keep their blog performing well and ensure their marketing efforts and funds are well-spent. Analytics tools range in cost, but they also offer different features and metrics to help you increase your conversion rates.
Some of the best analytics tools on the market include:
Need help deciding?
Start with a Google Analytics account and use the MonsterInsights plugin to easily install Google Analytics on your blog. For 90% of bloggers, that's all you'll ever need.
WordPress Plugins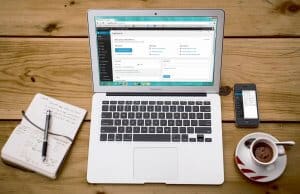 Plugins are tools to add functionality to your blog, such as sharing, lead capture, analytics, or metrics. There are nearly infinite amounts of plugins available, but too many can slow your load time or cause code conflicts. For that reason, you want to be picky about which plugins you select.
Here are some of the more popular WordPress plugins:
Need help deciding?
Don't go nuts and install every plugin above. Stick with a small handful to begin. To learn more about our favorite plugins, read 9 Must-Have (And Free) WordPress Plugins for New Bloggers. This is a great resource to enable social sharing, improve site speed, and tackle the most feared SEO.
Security Tools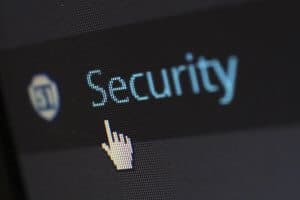 Once your blog becomes well known, it becomes a target for hackers. Not only is your personal information and your subscribers' information up for grabs, but it can quickly destroy your brand reputation and trust.
Sucuri is expensive, but it's excellent for protection against viruses and web attacks. Hundreds or thousands of subscribers can be lost from a single attack, so it's worth the money for peace-of-mind.
If you are looking for a more affordable/free option then, iThemes, is your one-stop shop for premium WordPress plugins to help you build & protect your WordPress site.
Membership Tools
Memberships are one blogging income stream that many blogging businesses take advantage of. Once you build a following, a membership site can give you recurring income in exchange for your subscribers accessing premium content, online courses, digital products, or your blog's community.
There are tons of plugins and software services available to help you gate your content and create a personalized experience for your members. If you want to own all aspects of your membership site and manage it through your own WordPress website, we recommend MemberPress.
MemberPress is a premium plugin with an annual fee that integrates with WordPress and allows you to customize your members' experience. We love MemberPress, but it does require some technical knowledge and coding ability. If that's not your thing, we recommend Teachable.
Teachable is designed specifically to deliver online courses. It has an extremely easy-to-use interface and you can get your courses up-and-running in a day. Teachable does have a recurring monthly fee and some of the plans take a percentage of each transaction.
Email Marketing Tools
Building and maintaining an email subscriber list is incredibly important for your blog. Building your email list and regularly communicating with subscribers should be a top priority for every blogger. For tips on how to build your email list read: How To Go From 0 – 500 Email Subscribers in 30 Days.
To build your list, you need an email service provider and a way to embed sign-up forms and calls-to-action on your website. For an email service provider, Mailerlite is the best tool for new bloggers. You can get started completely free and Mailerlite has a robust offering of features, plans, and automation.

We've used a wide variety of email service providers, from Mailchimp to HubSpot, and Mailerlite is our number one choice for beginning bloggers.
For more advanced bloggers, we recommend ConvertKit. ConvertKit was designed specifically for bloggers and they have designed every single feature with bloggers in mind. The integrations and automations are simple and seamless. You will pay more for ConvertKit, but it's worth the extra expense if your blog is generating income.
To aid in growing your list, you can create and embed opt-in forms through your email service provider or you can use a service like MailMunch. MailMunch offers lead capture forms, popups, top bars, slide boxes, exit monitoring technology with popups, and much more. Like Mailerlite, MailMunch offers different plans and pricing and you can get started for free.
Social Media Scheduling Tools
The social media aspect of your blog can be very time-consuming, so it's worth investing in a tool for planning and automation. There are hundreds of tools available and unfortunately, no one tool can do it all. At the very least, we recommend a tool to manage Pinterest and one to manage your other social profiles such as Instagram, Twitter, Facebook, and LinkedIn.
One of my most popular posts, How to Schedule Social Media Content Without Spending a Dime, walks you through how to schedule content using completely free tools. The post also has a couple videos showing you how to use a few of the tools listed below.
Productivity Tools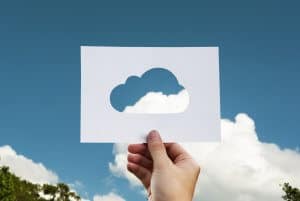 There a number of tools that keep you organized, on task and efficient. Here are five of our favorite productivity tools. All five have very robust free plans, which is why we love them so much!
Asana is an easy-to-use project management tool. It works great as a "to-do" list that you can access from any device, or as a team collaboration tools. It also offers many different formats for your calendar.
For cloud storage, Google Drive and Dropbox are popular options with user-friendly interfaces and integration. We use both, but prefer Google Drive as it integrates nicely with Gmail and it allows you to quickly and easily access all your content from any device, in any location.
Grammar is also important to your blog's success, and Grammarly is an amazing grammar tool. It's an in-browser or downloadable editor that catches grammatical errors, suggest alternate words or phrases, and gives you tips and tricks to improve your writing and productivity. Grammarly offers tools for businesses as well, like easy onboarding, billing, and monitoring tools.
LastPass is a password management tool that stores and autofills your passwords so you'll never be locked out of an account again. In addition, LastPass offers a password generation tool for secure passwords. The best part of LastPass is you can install it on multiple devices and access your accounts anywhere.
Image and Video Tools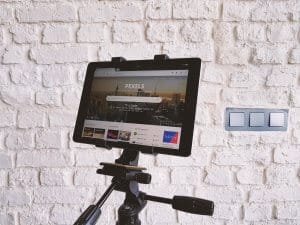 Images and videos add visual appeal and interest to your blogs, but you don't need to be a professional photographer to reap these benefits. Many sites offer a vast selection of free stock photos for you to choose from. There are hundreds to free stock photo sites. Here are a few of our favorites:
Other photo and video tools:
Content Tools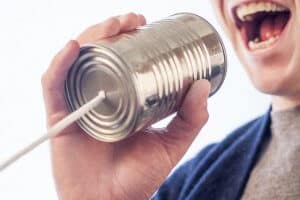 No matter how great your posts are, you'll need to do a bit of promotion to gain traction and build your following. You will also need to share other people's content on social media.
There are many promotional and content marketing tools that can help, which offer everything from digital magazines to community builders to related links.
Some great content tools include:
Affiliate Programs
Affiliate marketing is the most common way for bloggers to dip their toes into blogging income. This type of marketing gives you money for recommending products or services you already use, which are relevant to your blog. There are many programs and networks to choose from, and all you have to do is generate a custom link and insert it into your post.
Some of the more popular programs include:
To learn nine more ways to make money blogging check out: 10 Ways to Make Money Blogging.
Search Engine Optimization (SEO)
Research Tools
These tools will allow you to find the best performing topics and help you identify your next blog post.
Keyword Research Tools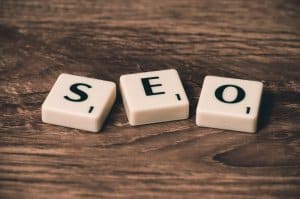 Keyword research allows you to find high-volume keywords that will help your site rank, and it's one of the highest-return search-engine optimization (SEO) activities you can do. Keyword research tools help you discover which keywords to use for targeting, as well as give you inspiration for blog topics.
Some of the best keyword research tools include:
Webinar Tools
If you choose to offer webinars for your blog audience, there are several tools that help you ensure they are seamless and reliable.
Depending on your sales and subscriber size, Zoom, Meeting Burner, Any Meeting, and GoToWebinar are all great options. While the former is for smaller groups or infrequent webinars, GoToWebinar is a subscription-based service that can handle large webinars with few technical problems.
Another well-known and free tool is OBS Studio. OBS Studio allows you create an overlay for Facebook Live videos – making your videos look more professional.
Outsourcing
When you're trying to manage your blog, you may need outside help for web-design, content, virtual assistants, or one-off work like video introductions, reviews, or likes and shares.
There are many websites where you can go to browse and hire freelancers to help with your blog. Depending on what you're looking for, the top sites for outsourcing include:
Media Kits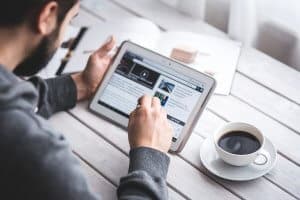 Media kits are used for booking sponsored content. An effective kit will show potential advertisers your professionalism and the benefits of working with you.
Media kits are available on Creative Market and Etsy and should include your blog biography, contact information, statistics, and the collaboration or sponsorship opportunities you offer.
Final Thoughts
Depending on your blogging purpose and needs, not all of these tools will be right for you. This list is meant to show you some great tools and resources to start your blog, build your following, promote your blog, and measure your success, but not every tool is necessary. Find the tools that work best for you, and keep experimenting until you figure out what works.
Naturally, this list will evolve, as will your blog and blogging needs, so it's important to keep learning and discovering what's out there to help bloggers manage their sites and enhance their user experience.
Originally Published on AngieGensler.com